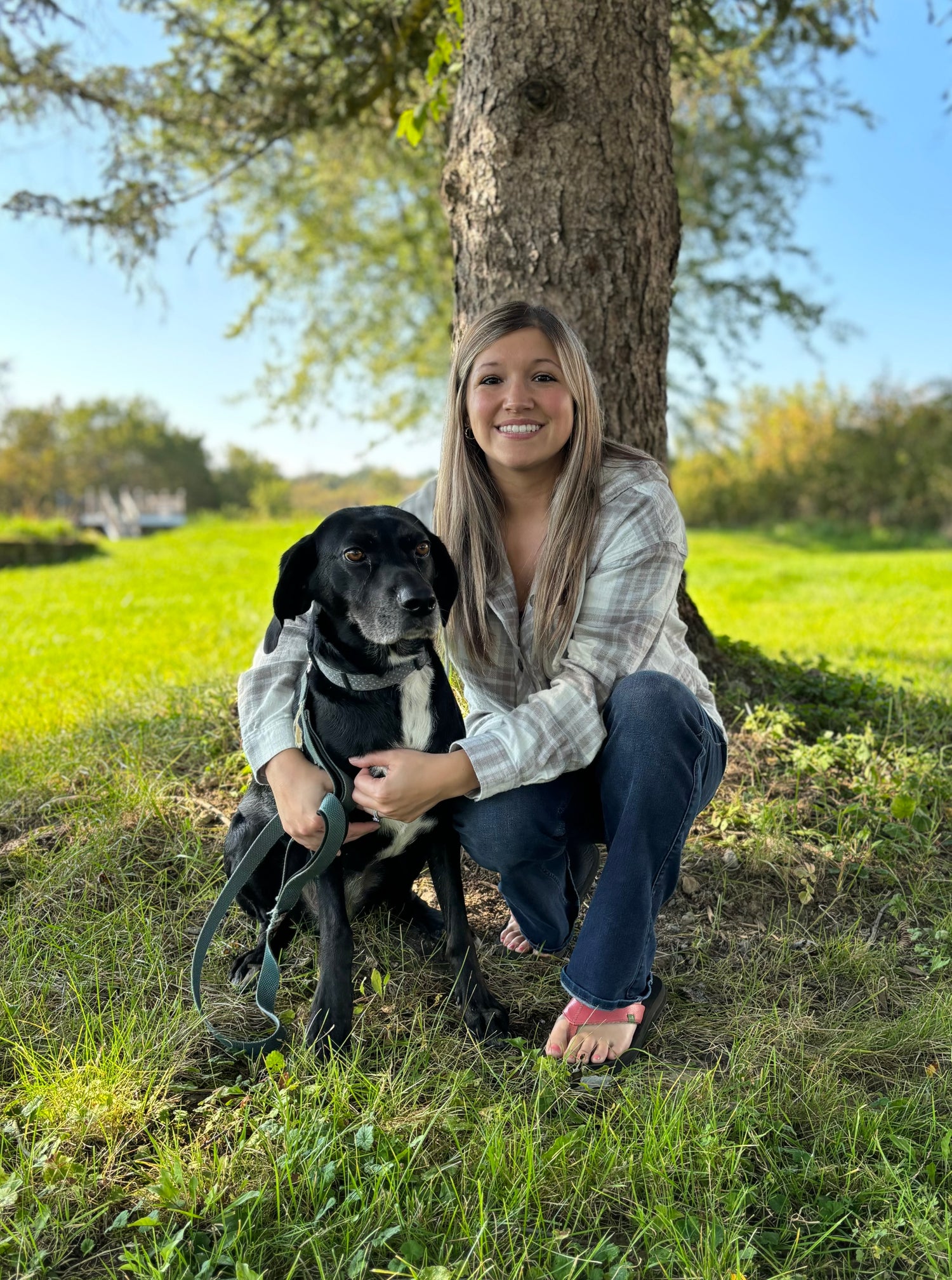 Let's Meet Kodee!
Hi! I'm Kodee! I'm a 4.5 year old loving Catahoula. Also pictured is my mom, Blair, she is the owner of Kodee's Krunchies!
I have a sister Delilah, and we were my mom's inspiration for starting Kodee's Kruchies!
As hounds, we love to eat & sniff absolutley EVERYTHING, and bounce off the walls all day, everyday.
Our pawrents only want us to have the best, and be as healthy as can be, so feeding us All Natural Treats has made us very happy, as well as all our doggie friends who have tried them!
Learn More About Us